CIRCOLO DEL LIBRO
ITALIAN BOOK CLUB IN OTTAWA
COMING UP FALL 2019
Do you love Italy and all things Italian?
Are you interested in improving your reading, pronunciation, and listening skills in Italian? Then this Italian book club is for you.
Il Circolo del Libro is a private space dedicated to reading and discussion on Italian books.

PURPOSE: to discuss books, either written by Italian authors or with a topic related to Italy and its traditions. Il Circolo del Libro is a great opportunity to practice reading and conversation in Italian. Everybody is encouraged to speak.
PARTICIPANTS: open generally to intermediate or advanced students of Italian. Elementary level students can attend and read the English version of the books - or watch the film DVDs if available - if the original version of the book is too difficult, but the meetings will always be in Italian.
Classes will have a minimum of 3 and a maximum of 7 participants .
WHEN: once a month. Il Circolo del Libro meets generally a Sunday afternoon of each month. Two hours each meeting.
WHERE: meetings are hosted in a home setting in Nepean.
WHAT'S INCLUDED: tea or coffee
PRICE: $ 15 per session for registered students. $ 20 previous students
PLEASE NOTE: A minimum of 4 participants will be required. All meetings must be cancelled 48 hours in advance to receive a refund
MEETINGS: During the meetings, your teacher will introduce the book and give some information about its author. Then, each participant will have the chance to read aloud selected passages of the book.
During the reading, participants will be encouraged to ask questions about the passages that they have found more challenging to read and the facilitator will guide the conversation by sharing ideas, asking questions about the book's characters, plot, message as well as its style and the overall enjoyment of the reading experience.
Once a new book has been chosen and posted on the web, participants will purchase and read the book prior to attending the discussion session.
MUSIC BACKGROUND: the music inspired by the book or the movie soundtrack will be listened on the background . The choice of the the songs/music will be discussed.
The books can be ordered on Amazon.it or Amazon.ca
PLEASE REGISTER 15 DAYS PRIOR THE MEETING SO WE CAN DETERMINE WHETHER OR NOT THIS EVENT WILL MATERIALIZE.
THEMES DISCUSSED DURING THE MEETINGS
Literature, Philosophy, History, Politics, Sociology , Psychology. . . Love, Friendship, Loneliness, Travel, Education, Faith
FIRST BOOK SELECTION 2019-2020
MAIN UNIFYING THEMES:
THE HEART AND SOUL OF ROME AND NAPLES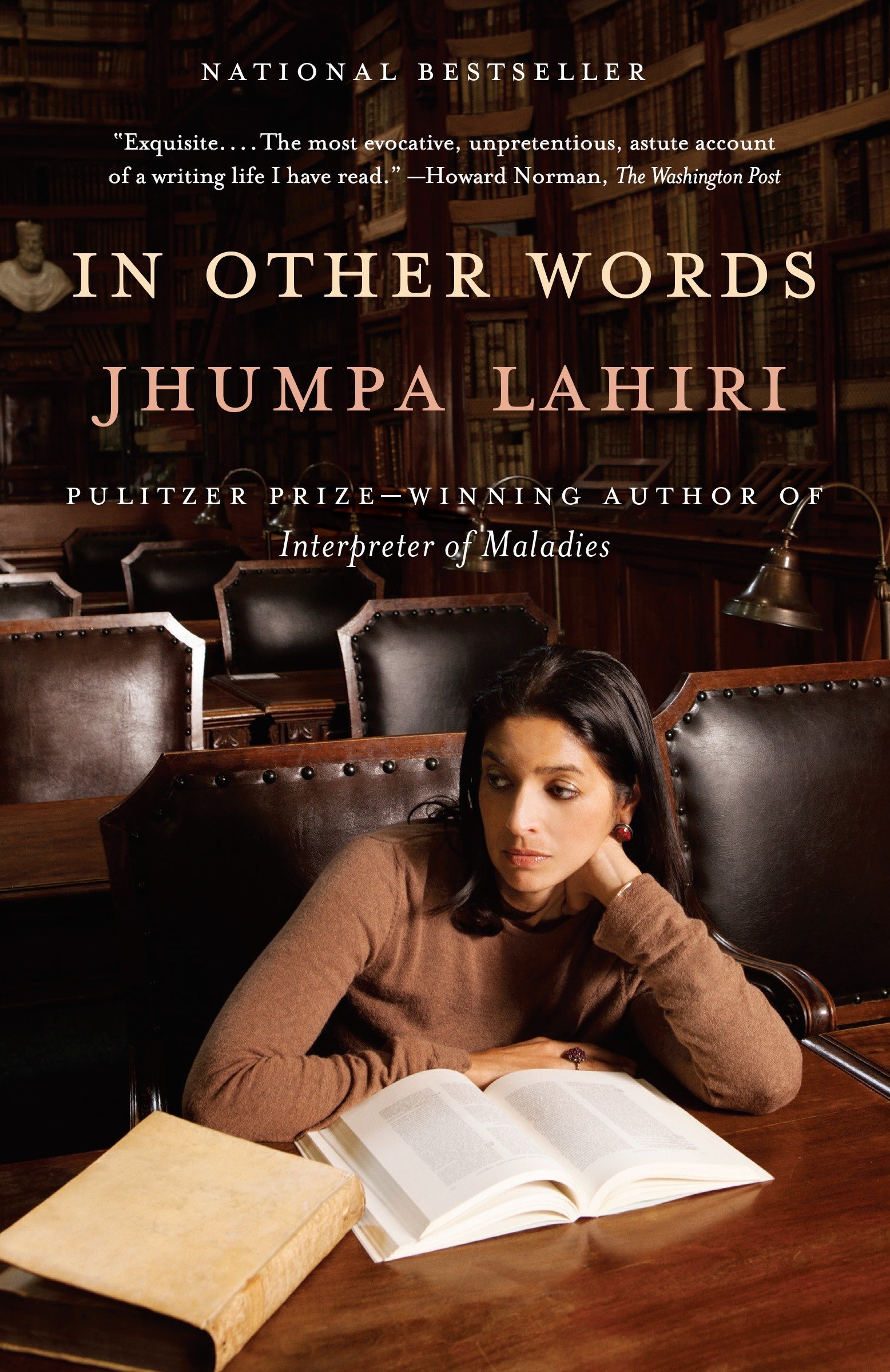 IN OTHE WORDS - BY JHUMPA LAHIRI
Presented in a dual-language format : English and Italian.
In Other Words is at heart a love story—of a long and sometimes difficult courtship, and a passion that verges on obsession: that of a writer for another language. For Jhumpa Lahiri, that love was for Italian, which first captivated and capsized her during a trip to Florence after college.
And although Lahiri studied Italian for many years afterward, true mastery had always eluded her. So in 2012, seeking full immersion, she decided to move to Rome with her family, for "a trial by fire, a sort of baptism" into a new language and world .
In Rome, Lahiri began to read, and to write—initially in her journal—solely in Italian. In Other Words, investigates the process of learning to express oneself in another language, and describes the journey of a writer seeking a new voice.
Suggested for: Beginners, Elementary, Intermediate and Advanced Italian students.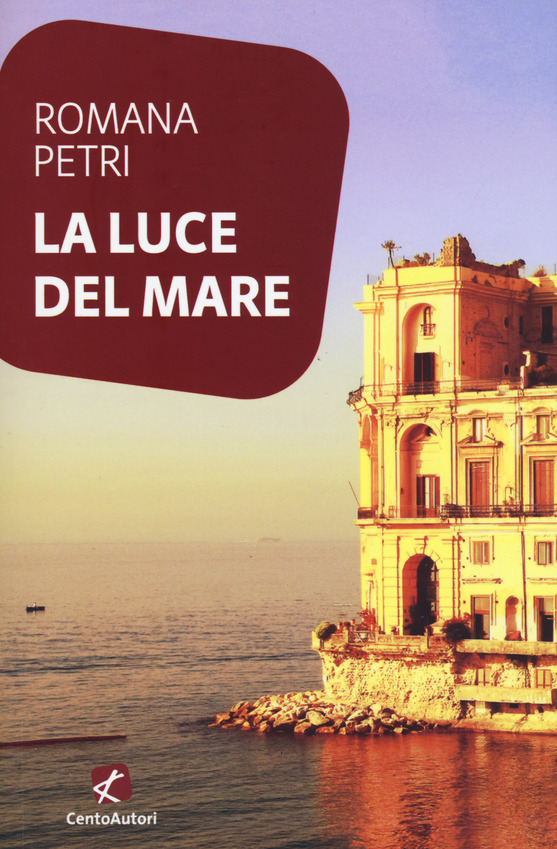 di Romana Petri
Romana, di nome e di nascita, attraverso un ricordo ricordato di una bellezza eterna, racconta il mistero e l'incanto di Napoli, una città in grado di fornire sussulti al cuore.
Il ricordo di sua madre, i suoi viaggi da bambina con il padre, poi con i suoi amori, i suoi continui ritorni, le seconde opportunità da dare e da ricevere, fanno vivere una città che entra nell'animo.
ROMANA PETRI è considerata dalla critica come una delle più importanti scrittrici italiane contemporanee. Vive tra Roma e Lisbona. Traduttrice e critica letteraria, collabora con "TuttoLibri" de La Stampa, "il Venerdì" di Repubblica, Il Corriere della Sera e Il Messaggero. Le sue opere sono tradotte in Olanda, Germania, Stati-Uniti, Inghilterra, Francia, Spagna e Portogallo.
"Napoli e' bellissima. Tanto bella che mi fa male . . ." (from an interview of Romana Petri in Corriere della Sera)
Suggested for: Intermediate and Advanced Italian students.
DOVE MI TROVO di Jhumpa Lahiri
In Dove mi trovo, her first novel written in Italian (after the books In altre parole - In Other Words and Il vestito dei libri -The Clothing of Books), Jhumpa Lahiri tells the story of a woman who turns her solitude into a profession. A woman who can't tighten permanent bonds with any other person, only with the places in which she spends her everyday life: the bridges, the squares, the bars, the shops, the pool she often goes to and the stations that sometimes take her a little further away. The city is not just the background where her life takes place, but a living interlocutor, keeper of all of her memories.
Sgomento ed esuberanza, radicamento ed estraneità: i temi di Jhumpa Lahiri in questo libro raggiungono un vertice. La donna al centro della storia oscilla tra immobilità e movimento, tra la ricerca di identificazione con un luogo e il rifiuto, allo stesso tempo, di creare legami permanenti. La città in cui abita - Roma - mai davvero identificata, una sorta di non luogo, la scelta di vivere in solitudine, la difficoltà di stabilire rapporti con vicini, amici, colleghi,e che la incanta, è lo sfondo vivo delle sue giornate, quasi un interlocutore privilegiato: i marciapiedi intorno a casa, i giardini, i ponti, le piazze, lestrade, i negozi, i bar, la piscina che la accoglie e le stazioni che ogni tanto la portano più lontano, a trovare la madre, immersa in una solitudine senza rimedio dopo la morte precoce del padre. E poi ci sono i colleghi di lavoro in mezzo ai quali non riesce ad ambientarsi, le amiche, gli amici, e «lui», un'ombra che la conforta e la turba. Fino al momento del passaggio. Nell'arco di un anno e nel susseguirsi delle stagioni, la donna arriverà a un «risveglio», in un giorno di mare e di sole pieno che le farà sentire con forza il calore della vita, del sangue. Questo è il primo romanzo di Jhumpa Lahiri scritto in italiano, con il desiderio di oltrepassare un confine e di innestarsi in una nuova lingua letteraria, andando sempre più al largo.
Suggested for: Intermediate and Advanced Italian students.
L'AMICA GENIALE di Elena Ferrante
ENGLISH VERSION: My Brilliant Friend
A modern masterpiece from one of Italy's most acclaimed authors, My Brilliant Friend is a rich, intense, and generous-hearted story about two friends, Elena and Lila. Ferrante's inimitable style lends itself perfectly to a meticulous portrait of these two women that is also the story of a nation and a touching meditation on the nature of friendship.
The story begins in the 1950s, in a poor but vibrant neighborhood on the outskirts of Naples. Growing up on these tough streets the two girls learn to rely on each other ahead of anyone or anything else. As they grow, as their paths repeatedly diverge and converge, Elena and Lila remain best friends whose respective destinies are reflected and refracted in the other. They are likewise the embodiments of a nation undergoing momentous change. Through the lives of these two women, Ferrante tells the story of a neighborhood, a city, and a country as it is transformed in ways that, in turn, also transform the relationship between her protagonists, the unforgettable Elena and Lila.
Italian version suggested for: Advanced Italian students.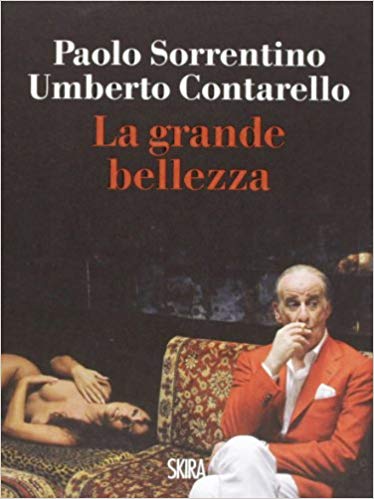 LA GRANDE BELLEZZA
di Paolo Sorrentino
In this Oscar-winning comedy, journalist Jep Gambardella (Toni Servillo) charms and seduces his way through the lavish nightlife of Rome as a permanent fixture in the city's literary and social circles. However, when his sixty-fifth birthday coincides with a shock from the past, Jep finds himself unexpectedly taking stock of his life, turning his cutting wit on himself and his contemporaries, and looking past the extravagant nightclubs, parties, and cafés to find Rome in all its glory: a timeless landscape of absurd, exquisite beauty.
The Great Beauty excels by offering an unsurpassed meditation on a question that confronts all humans lucky enough to live in modernity. The Sacred and the Profane: Seeing Double in "The Great Beauty".
Italian version suggested for: Advanced Italian students.