AROMATHERAPY AT UNIVERSITY OF CALABRIA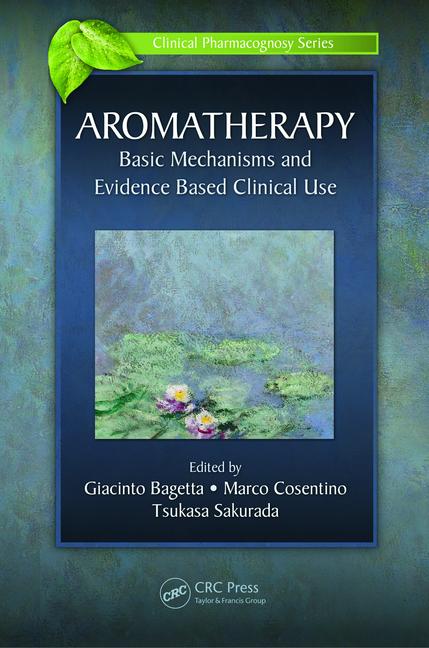 Aromatherapy: Basic Mechanisms and Evidence Based Clinical Use
Giacinto Bagetta, Marco Cosentino, Tsukasa Sakurada
Features
Provides an up-to-date compilation of background scientific information on clinical studies and development of aromatherapy
Outlines a rational basis for current clinical studies
Covers all aspects of successful clinical use of aromatherapy, including phytochemistry, technology, and clinical trials
Presents a case for further clinical development of aromatherapy in areas where therapy is lacking.
Neuropharmacology of the essential oil of bergamot
Citrus bergamia essential oil: from basic research to clinical application
Bergamot (Citrus bergamia) Essential Oil Inhalation Improves Positive Feelings in the Waiting Room of a Mental Health Treatment Center: A Pilot Study.
Aromatherapy in the Management of Psychiatric Disorders.
Aromatherapy and Aromatic Plants for the Treatment of Behavioural and Psychological Symptoms of Dementia in Patients with Alzheimer's Disease: Clinical Evidence and Possible Mechanisms
Neuroprotective and Anti-Aging Potentials of Essential Oils from Aromatic and Medicinal Plants
Positive health effects of Stone Pine(Pinus Cembra) furniture