THE ITALIAN ART OF SIMPLE LUXURY
Are you looking for a special present?
Choose from our extensive range of Well-being Products.
A WELL-BEING GIFT
EXCLUSIVE - UNIQUE - DISTINCTIVE
A DIFFERENT WAY TO LIVE WELL
Every Stefania Borrelli product is carefully created to give an extraordinary and memorable well-being experience. Each product is product is individual because each person is unique.
CUSTOM SOLUTIONS FOR
Cultural Institutes
Offices and Schools
Wellness Centers
Yoga & Spiritual Centers
Sport Facilities
Boutique Hotels
Wedding Planners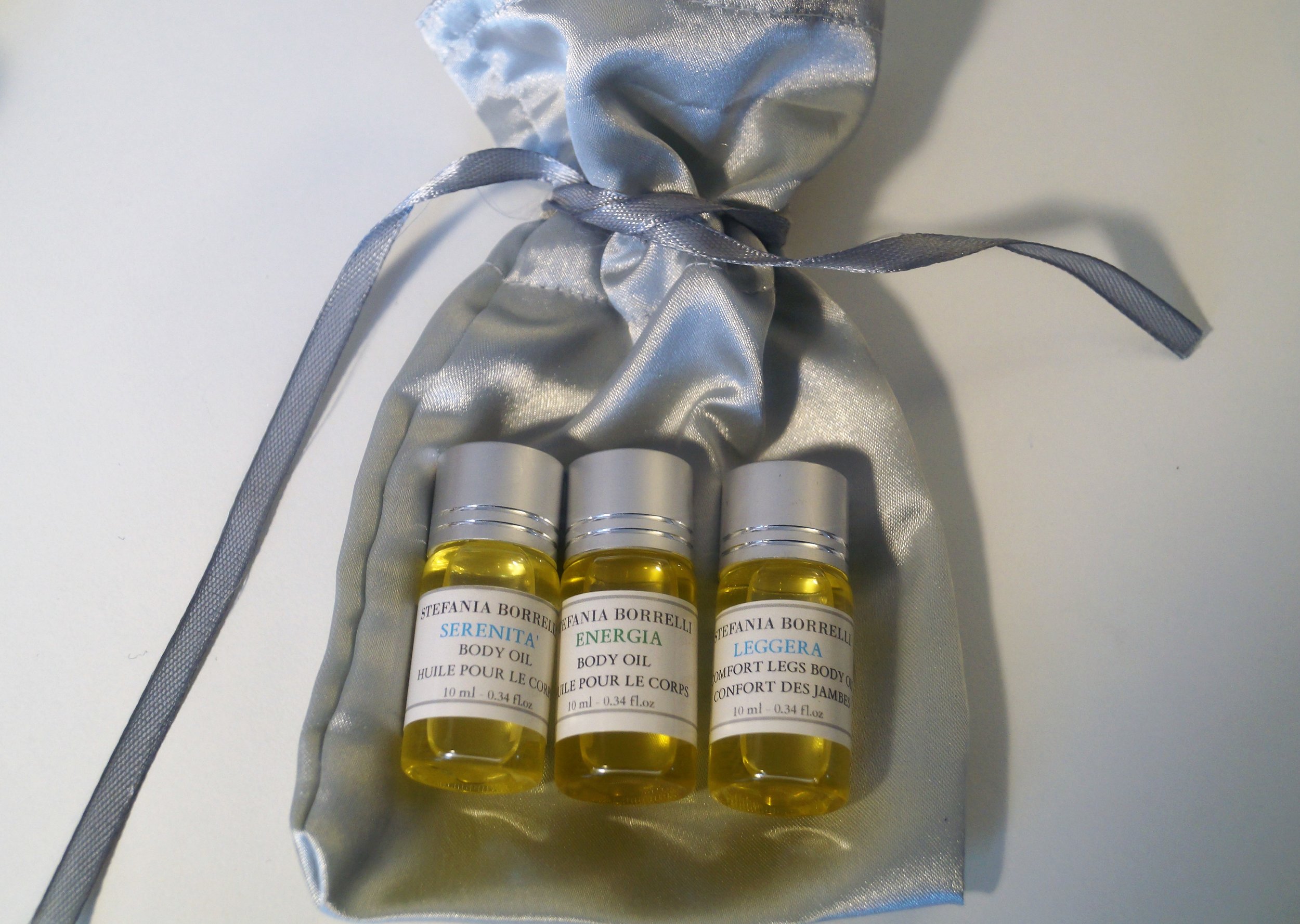 PRICES VARY DEPENDING ON THE AROMATIC ESSENCES
- STARTS FROM $ 35-
Contact for information at info@stefaniaborrelli.ca
THANK YOU CARD
Show your appreciation with a personal Italian touch . . .
A card to remember and share good memories . . . a thought from your heart.
PRECIOUS AROMATIC ESSENCES
TESTIMONIALS
" I tuoi profumi mi hanno portato tanto lontano che ho perso il controllo della mia testa …. Veramente, mi hanno portato ad Anghiari, in Toscana …..il profumo di tiglio e gelsomino. I profumi "Paradiso" e "Shangri-la", mi lasciano con bei sogni. Sei una strega (una gentile strega) dei profumi!."
Sylvie R. (Quebec) - MORE
BESPOKE PACKAGING - CUSTOMIZED EXPERIENCE
A JEWEL OF ENDLESS BEAUTY

THAT WILL TOUCH YOUR HEART